About WIT - wit
Wit is an Early Stage Researchers (ESRs) Doctoral Programme cofunded by the EU as part of the H2020-Marie Sklodowska Curie Action Cofund, (Call 2020).
It is an International Doctoral Programme for talent attraction to Navarra offering 16 predoctoral contracts to excellent ESRs to develop individual research projects in three of the strategic research lines included in the S4 strategy of Navarre: Health, Automotion-Mechatronics-Advanced Manufacturing and Energy, with the Artificial Intelligence applied to the three previous areas as fourth transversal area.
The main strengths of Wit may be summarized as the following:
It develops ground-breaking research projects and provides top scientific training in the selected areas, at one of the two Navarrese universities; the Public University of Navarre (UPNA) and the University of Navarre (UNAV).
It contributes to three pivotal areas of the Regional Smart Specialization of the Navarra Region (RIS4).
Strengthening transnational mobility of excellent researchers of any nationality in Europe in the areas (RIS4).
It provides intersectoral, comprehensive experience through tight-knit cooperation between universities, non-academic institutions and private companies on a two-fold level: a) in the Navarre region and b) on an international level.
It fosters the acquisition of transferable skills through additional trainings, shorts stays and secondments in one of the outside-academia and non-academia partner organizations.
It boosts internationalization through short stays and research-oriented training at reputed partner research institutions worldwide.
Enhancement of the international networking and regional cooperation between academic and non-academic contexts.
Organizations involved
An international early-stage research ecosystem boosting the attraction of talented early-stage researchers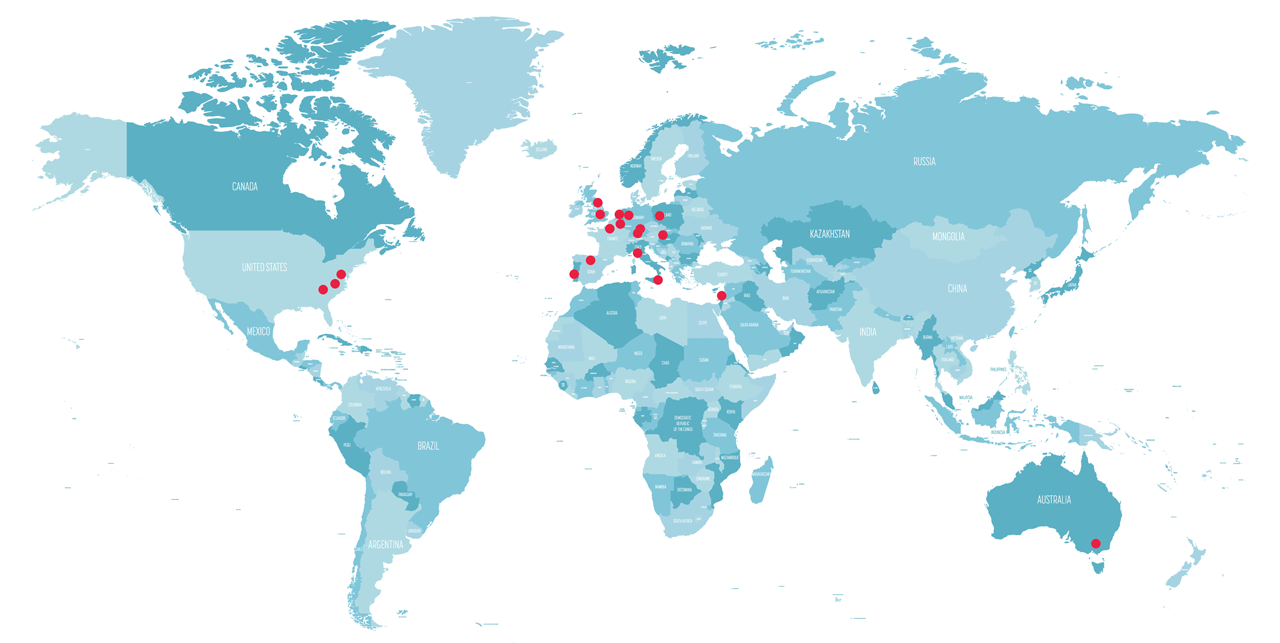 Colaboration with researchers from near 30 internationally-supported academic and industrial partners organizations
WIT is leaded by the Government of Navarre, (University General Directorate), in coordination with the Public University of Navarre (UPNA) and the University of Navarre (UNAV) as host-recruiting institutions.
WIT will involve academics and researchers from near 30 other internationally-supported academic, as well as industrial partner organisations focused on the Programme fields. This wil ensure an attractive, cross-sectoral and international ecosystem for incoming researchers by offering secondments, short stays, and training at industry.
It offers attractive conditions for doctoral training based on principles of the European Charter for Researchers and the Code for the Recruitment of researchers as well as the EU Principles for Innovative Doctorate Training.
NAME OF COLLABORATING UNIVERSITY/RESEARCH AND TECHNOLOGICAL CENTRE

Country

Sector/expertise

1. AIN- NAVARRE INDUSTRY ASSOCIATION-CLUSTER

ES

Intelligent Systems, sensor& communications

2. LUREDERRA CENTRO TECNOLÓGICO

ES

Nanotechnology, materials, advanced environment

3. IDISNA- INSTITUTO DE INVESTIGACIÓN SANITARIA DE NAVARRA

ES

Health

4. NAVARRA BIOMED- FUNDACIÓN MIGUEL SERVET

ES

Health

5. CENER - NATIONAL CENTRE FOR RENEWABLE ENERGY

ES

Energy

6. KATHOLIEKE UNIVERSITEIT LEUVEN

BE

Health, cardiovascular sciences

7. DZNE – DEUTSCHES CENTRUM FÜR NEURODEGENERATIVE ERKRANKUNGEN

DE

Neuroscience and nervous system

8. WEIZMANN INSTITUTE OF SCIENCE

IL

Health, biomedical

9. YERKES NATIONAL PRIMATE RESEARCH CENTER- EMORY UNIVERSITY

US

Neuroscience

10. FRIEDRICH ALEXANDER UNIVERSITY-INSTITUTE FOR BIOCHEMISTRY

DE

Immunology

11. THE FLOREY INSTITUTE-UNIVERSITY MELBOURNE

AU

Mental health

12. KING`S COLLEGE LONDON

UK

Health, Immunology / Bio-Engineering

13. THE INSTITUTE NATIONAL DE SANTE ET DE RECHERCHE MEDICALE -UNIVERSITE DE ROUEN

FR

Health, cardiovascular sciences

14. NEWCASTLE FIBROSIS RESEARCH GROUP-UNIVERSITY NEWCASTLE

UK

Health, cellular medicine

15. NATIONAL CANCER INSTITUTE-NIH

US

Health, Immunology

16. SCHOOL OF CARDIOVASCULAR DISEASE

NL

Health, cardiovascular sciences

MAASTRICH UNIVERSITY

17. UNIVERSITÁ DEGLI STUDI DI CATANIA

IT

Engineering

18. WROCLAW UNIVERSITY OF SCIENCE AND TECHNOLOGY

PL

Electronics and computers

19. VIRGINIA COMMONWEALTH UNIVERSITY

US

Computers

20. FRAUNHOFER INSTITUTE - FHR

DE

Electromagnetics sensors

21. RESEARCH CENTER TGRAF ISEC LISBOA

PT

Graphic Technology

22. SLOVAK UNIVERSITY OF TECHNOLOGY IN BRATISLAVA

SK

Engineering

23. ISTITUTO NAZIONALE DI RICERCA METROLOGICA

IT

Materials science, nanoscience

24. NAITEC-CENTRO TECNOLÓGICO DE AUTOMOCIÓN Y MECATRÓNICA

ES

Automotive and mechatronics

NAME OF COLLABORATING INDUSTRIAL/ENTERPRISES

Country

Sector/expertise

25. ANTERAL, S.L.

ES

High Performance antennas, radar technology

26. MAKING GENETICS

ES

Genetic and epigenetic biomarkers

27. MG NUTRICIÓN 3G. S.L.

ES

Genetic and commercialization

28. CINFA

ES

Pharmaceutical

29. ALAN HODGSON CONSULTING LTD

UK

Security printing